Your partner for nuclear energy systems
LaCalhene is an equipment manufacturer specializing in protection:
protecting humans in a hostile environment, protecting a product against the surrounding environment, and protecting the environment against hazardous products.
LaCalhene works in the nuclear industry to develop and provide innovative and appropriate solutions for safe working conditions, transport and transfer in hostile environments. A pioneer in containment since the 1960's, the company has successfully achieved growth on a worldwide scale by demonstrating the quality of its technology to researchers, manufacturers and regulatory bodies.
Located in France - Vendôme, 170 km south west of Paris - LaCalhene has prestigious customer references worldwide. The company provides equipment to 5 market segments in the nuclear industry:
nuclear fuel manufacturing
spent fuel recycling
radiopharmacy
laboratories / universities / research units
dismantling / decommissioning / sanitization sector
LaCalhene was bought by Getinge in 2005. The Swedish group is a leading global provider of products and systems that contribute to quality enhancement and cost efficiency within the healthcare and life sciences industries. To find out more about the company, click here.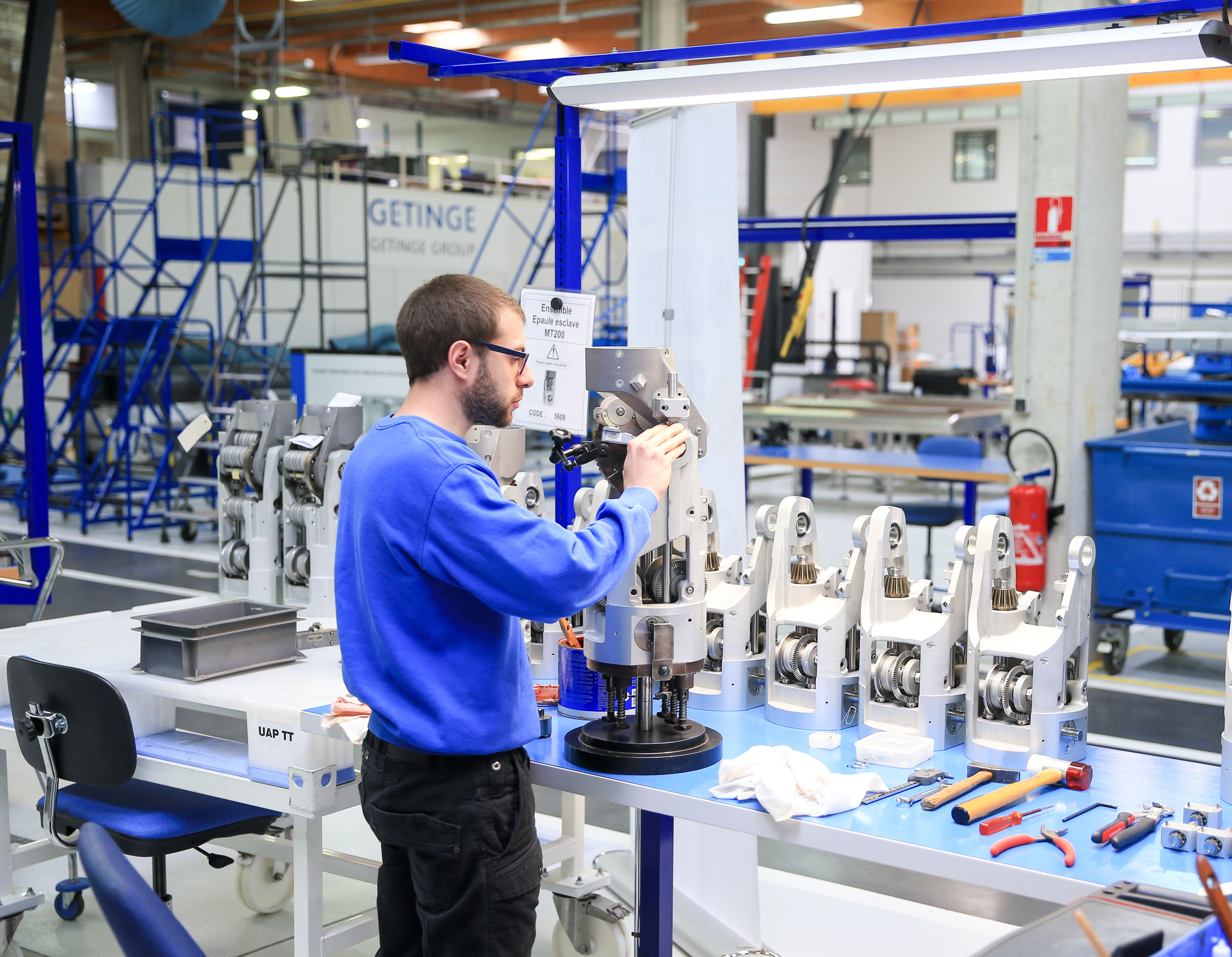 Continuous service and technical support
Our core business is ensuring operator safety and efficient operation. We strive to improve our products and services by listening to our clients (feedback), respecting the regulations and standards of the nuclear industry as they evolve, and maintening quality management standards.
Installation, use and qualification
LaCalhene provides complete expertise from design right through to maintenance for its products and services. Our experts carefully study and develop installation plans and constraints, and before delivery each product is inspected according to an approved quality standard.
Innovation for the future
LaCalhene invests in research and development to ensure that its products meet the ultra-strict safety requirements of the nuclear industry and to prepare the products of the future.
Safety constraints will become more rigorous in the future (e.g. anti-seismic standards, international transport regulations).